Rich Smallie - Lead Pastor
Pastor Rich and his wife Laura were both raised in Granite City at GCFirst and count it a privilege to serve a community from which they have received so much. Pastor Rich preached his first sermon in his teens and has been in ministry since 1991. He has served as a youth pastor, christian educator and missionary in Illinois, Colorado, and Curaçao.
In February of 2011, Pastor Rich was welcomed home as the pastor of GCFirst. God has great things in store for Granite City and GCFirst.
Philippians 1:6 - "Being confident of this, that He who began a good work in me will carry it onto completion until the day of Christ Jesus." God finishes what He starts!!!!
Favorites
-Movie: The Princess Bride
-Snack: Reese's (the Easter version are his favorites)
Stacey Wilson - Discipleship Pastor
Pastor Stacey and her family, Donny, Ty, Noah and Colby, have been a part of GCFirst since 2005. She has been on staff since 2011. Her passion is to encourage people to be who God created them to be.
Favorites
-Movie: White Christmas, Avengers (including the character specific movies!), and many, MANY more!
-Worship Song: "O Praise The Name (Anastasis)" by Hillsong; "Multiply" by Desperation Band; "With Everything" by  Hillsong United; "Spirit of the Living God" by Vertical Worship
-Treats: Panera, Skinny Iced Mocha's, unsweet Passion Tango Lemonade, Red Robin, Banana Pudding Blizzard from the Dairy Bar 🙂
Life Verses: Romans 8:28, Titus 2:7-8
Byron Wampler - Assocaite Pastor/Senior Adult Minister
Byron married his wife, Kathy, on October 8, 1976. They have three children–Stacey, Geoffrey and Christopher–and are the proud grandparents of six grandsons.
Favorites
-Movie: Christmas Carol with Alistar Simms and the original Bishop's Wife.
-Snack: PBJ Sandwiches
Life Verse: Psalms 37:23-25
Geof Wampler - Youth Pastor
Pastor Geof leads Refuge Student Ministries, raising up the next generation of GCFirst. His family is made up of his wife, Angie, and their two boys, Chance and Isaac.
Favorites
-Movie: Jurassic Park
-Snacks: My wife's homemade cheesecake
Life Verse: Joshua 1:9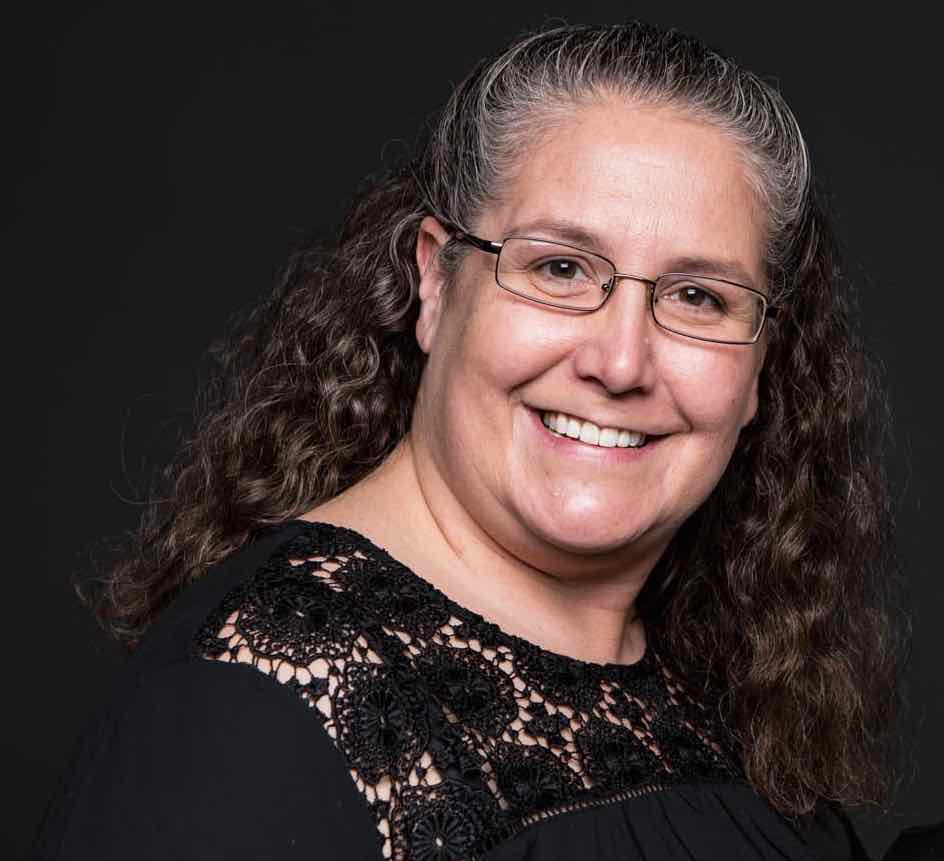 Laura Smallie - Kids' Leader
Laura was born and raised in Granite City.  She has a passion to kids come to know Jesus as their personal Lord and Savior.  She serves as a full-time teacher at Maryville Christian School in Maryville, IL and loves being a mom... a reflection of her love for kids.
Favorites
-Color: Orange
-Loves reading!
Debbie Pithers - Administrative Assistant
Debbie Pithers has been the Administrative Assistant at GCFirst since January 1997 and a member of the church for 42 years. She perceives her position as a ministry rather than a job and enjoys serving God by serving His people. Debbie and her husband John have two adult children; Kelly, married to Jesse, and Matthew, married to Hannah.
Favorites
-Movies: It's A Wonderful Life featuring Jimmy Stewart and Sleepless in Seattle featuring Meg Ryan and Tom Hanks
-Time of the year: Fall
-Snack: Something chocolate
Life Verse: Jeremiah 29:11
JC Markell serves GCFirst by helping to maintain our facilities. His family includes his parents, Warren and Cheryl, his wife, Shannan, their three daughters, Clair  Ellyn  and Alex, and their dog, Moses.
Favorites:
-Movie: n/a (I really don't have one anymore)
-Treat:  Ice cream
Life Verse:  Jeremiah 29:11
Shannan Markell - Custodian
Shannan Markell is our custodian. She describes herself as born Shannan Lolley and born again January 2002, delivered of the spirit of alcoholism, healed in the body, made "white as snow" from every unclean spirit. She is a daughter of the King, wife to JC, and mom of three beautiful daughters.
She loves to be outdoors and enjoying nature. Shannan is a real asset to our team as she is always willing to help with whatever is needed and is a true prayer warrior.
Favorite snack: Andy's Frozen Custard.
Life Verse: Philippians 2:12